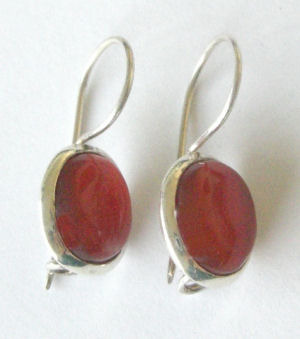 Carnelian & Silver Earrings from India (Ind001)
Carnelian & Silver Earrings from India
Earrings
Carnelian
India
Stunning treacle toffee brown coloured carnelians in silver, these lovely carnelian stones are nice and large ovals and unblemished smooth stones.
The carnelian stones are set in plain silver and are for pierced ears.
These earrings are a beautiful elegant and classy pair, good for evening or day wear and great for all ladies.
Free velvet pouch