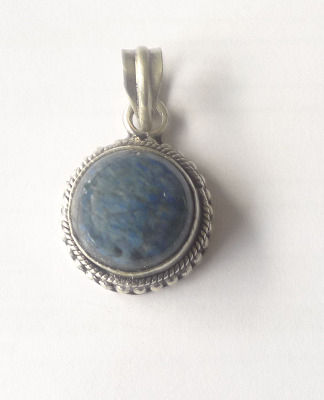 Lapis Lazuli silver pendant - Blue stone (Lap01)
Lapis Lazuli silver pendant - Blue stone
Pendent
Lapis Lazuli
Silver
This gorgeous

Lapis Lazuli is a super dark blue stone with charcoal grey veining.
The stone is set in silver with pretty bobble design around the edges. A lovely subtle warm blue . The whole pendant is approx 20mm dia and has a nice large bail so it will fit a really nice thick chain. A really lovely pendant.
A beautiful timeless pendant

Pendant comes in a free velvet pouch
This pendant does not come with a chain.