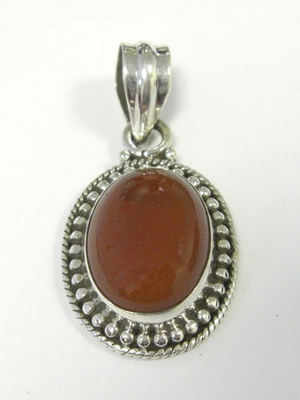 Carnelian Silver Pendant Fancy design (CAP01)
Gorgeous brown carnelian silver pendant
Carnelian Pendant (CAP01)
Stunning toffee coloured round brown carnelian pendant. This pendant is has a superb smooth delicious natural carnelian stone, 18mm long oval.
The carnelian is set in wonderful silver with a beautiful pattern around it.
The nice plain silver bail has plenty of room for threading onto a good chain or even a pretty velvet or silk ribbon.
Modern, classy and classic.
A matching pair of earrings is available.
Matching earrings are available