These pieces are from Tribal Miao origin. Miao people are well-known for their hand made jewellery in unique designs. These pieces are made in China by highly skilled Miao artisans with exquisite workmanship. Perfect pieces for your tribal collection.
The material is: Miao Silver (30% silver content and white brass)
They originate from: Guizhou Province, China.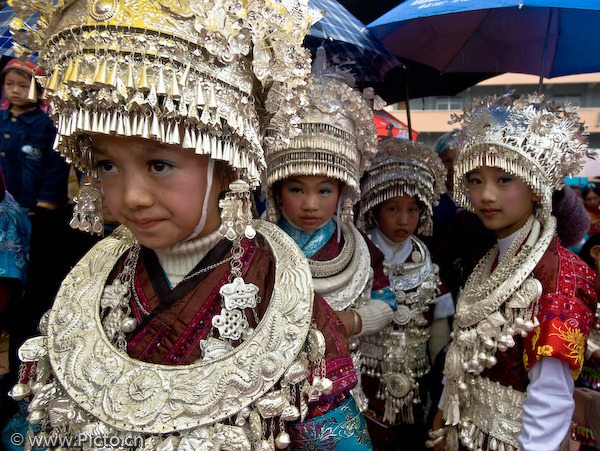 Miao dancers wearing traditional costume and Miao Silver