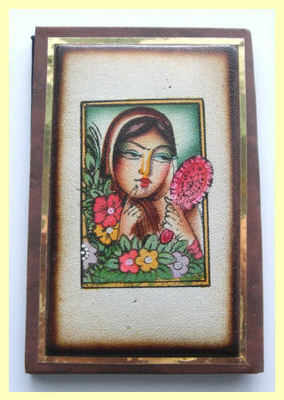 Leather cosmetic handbag mirror (PML05)
Leather cosmetic handbag mirror Persian Girl
Gorgeous hand painted leather handbag cosmetic mirror.
This super little mirror is made with leather and is painted with lovely colourful lady in brilliant vibrant colours with traditional headwear. Inside is a mirror on one side and the other has a lovely blue velvet covering.
Made in Iran in a traditional persian style this mirror is perfect for a handbag.
Size is 3ins x 4.5ins