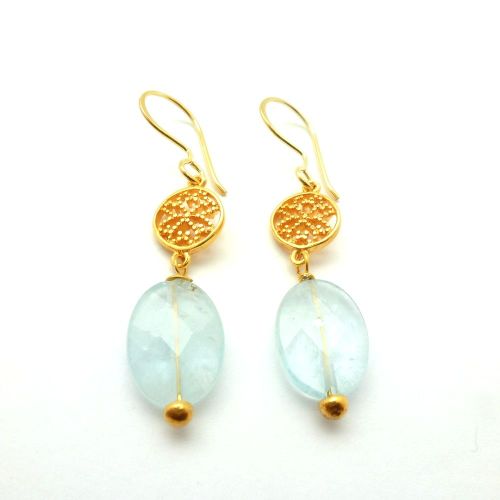 Aquamarine Valflower earrings Blue - Gold Plated - Mirabelle
Aquamarine Valflower earrings Blue - Gold Plated - Mirabelle
Aquamarine Valflower earrings
Blue
Mirabelle
22 carat Gold Plated earrings flower with Facetted Aqua Marin.
The hook is sterling silver.
Hand made in our London studio.

Aquamarine is a transparent form of Beryl and ranges in colour from blue to blue-green. Legend says that it is the treasure of mermaids and in ancient times sailors often carried Aquamarine to protect them against drowning.
Comes in a Mirabelle velvet pouch