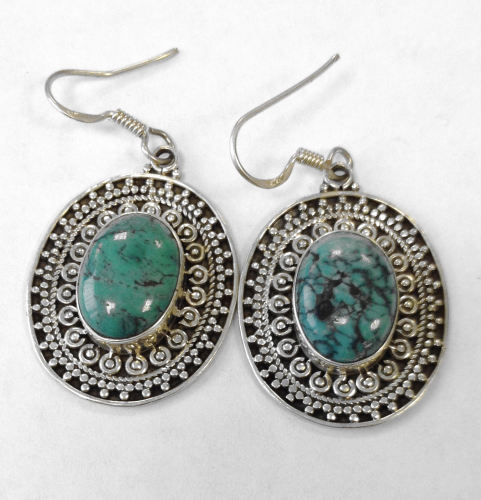 Turquoise and fancy silver dangle earrings (TE13)
Turquoise & fancy silver dangle earrings
These are a gorgeous pair of drop earrings made up with lovely large blue turquoise stones with a nice amount of natural veining.
These lovely nice large turquoise stones measuring approx 18mm x 12mm with lovely light grey veining.
The silver around the turquoises has a pretty S shape design.
The pretty design is very flattering and girlie and would suit all ladies of all ages.
earrings for pierced ears
drop 2cms