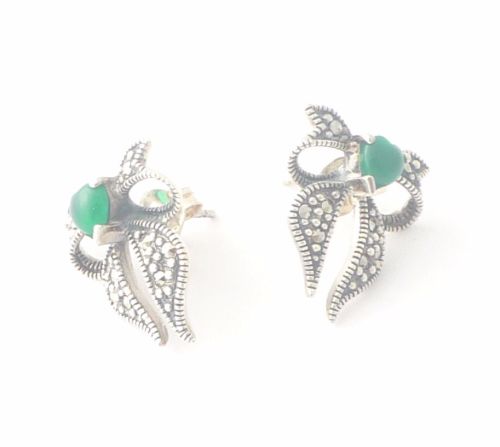 Agate silver earrings Bow design (JBOW02)
Green Agate silver earrings from - Bow design
Earrings
Agate
Bow Design
Beautifully crafted silver in a super filigree design, very intricate and delicate, it shines and sparkles due to the way they have been cut.
Each delicate earring has a lovely Green Agate stone 5mm cut in a heart shape. The earring is a very pretty design with added sparkle
The earrings fittings are for pierced ears with a buttlerfly fastening.
These earrings will come in a free velevet pouch or box