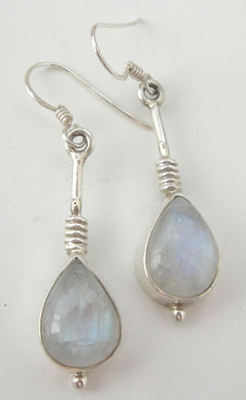 Moonstone milky white silver earrings (ME01)
£12.00
Moonstone milky white cream silver drop earrings
A gorgeous pair of moonstone earrings with silver.
These earrings are a lovely 15mm in length in a teardrop shape.
The lovely moonstones are a pretty luminous subtle pearly white which look very much like little moons just as the name of the stone suggests.
These nice simple earrings are set in silver with a pretty bobble at the end and have hook fittings for pierced ears.