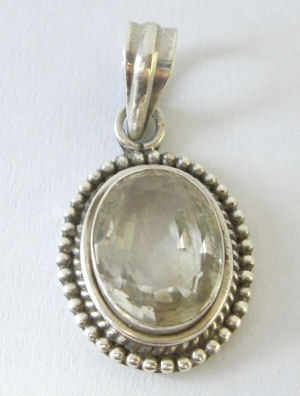 Topaz silver Pendant (TopazP32)
£18.00
Topaz yellow stone Silver Pendant
Gorgeous large light yellow topaz stone set in silver. This Topaz is 18mm x 10mm and is a super light yellow in colour faceted to give a gorgeous sparkle effect.
The topaz is set in silver which has a lovely bobble pattern aroun the stone.
The silver bail has a nice large opening so that a good chain can be used of thick hemp,leather,cord etc.
The matching earrings can be found in earrings