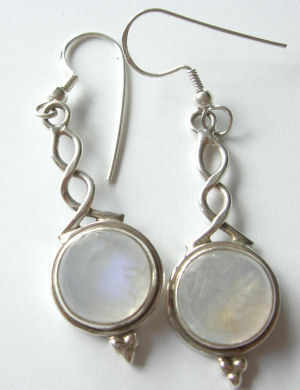 Moonstone silver earrings (ME08)
Moonstone silver earrings - pealy white round stones
This is a pair of glorious earrings with beautiful moonstones set in silver.
The moonstones are a lovely large 12mm dia and have a super lustrious milk white quality to them, just alike 'little moons'.
The moonstones are set in silver with a little bobble design at the end.
The earrings are hung on a gorgeous twisted design of silver.
Super earrings for pierced ears.