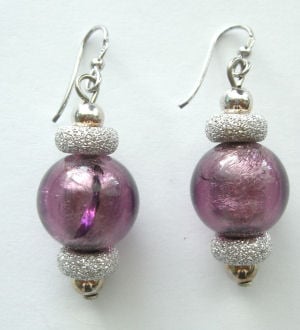 Lilac murano silver foil glass bead earrings with silver (M-Ch-009)
Lilac mauve silver foil lampwork murano glass bead earrings with silver
Murano Glass
Earrings
Handmade in Venice
A super pair of silver foil lampwork bead earrings hand made in Venice.
These earrings are in a great lilac mauve coloou, the silver foil bringing out the beauty and depth of the colour. On each side of the 12mm glass bead is a sparking little silver doughnut bead and a small plain round bead.
Drop of earrings is 1.5 ins
All silver is sterling silver and the glass is handmade in Venice and comes in a box with a certificate of authenticity.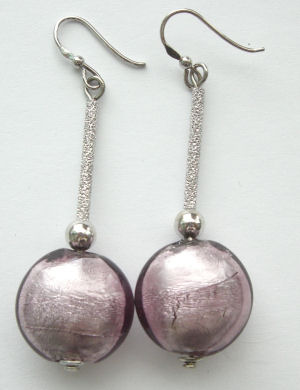 click on image to enlarge