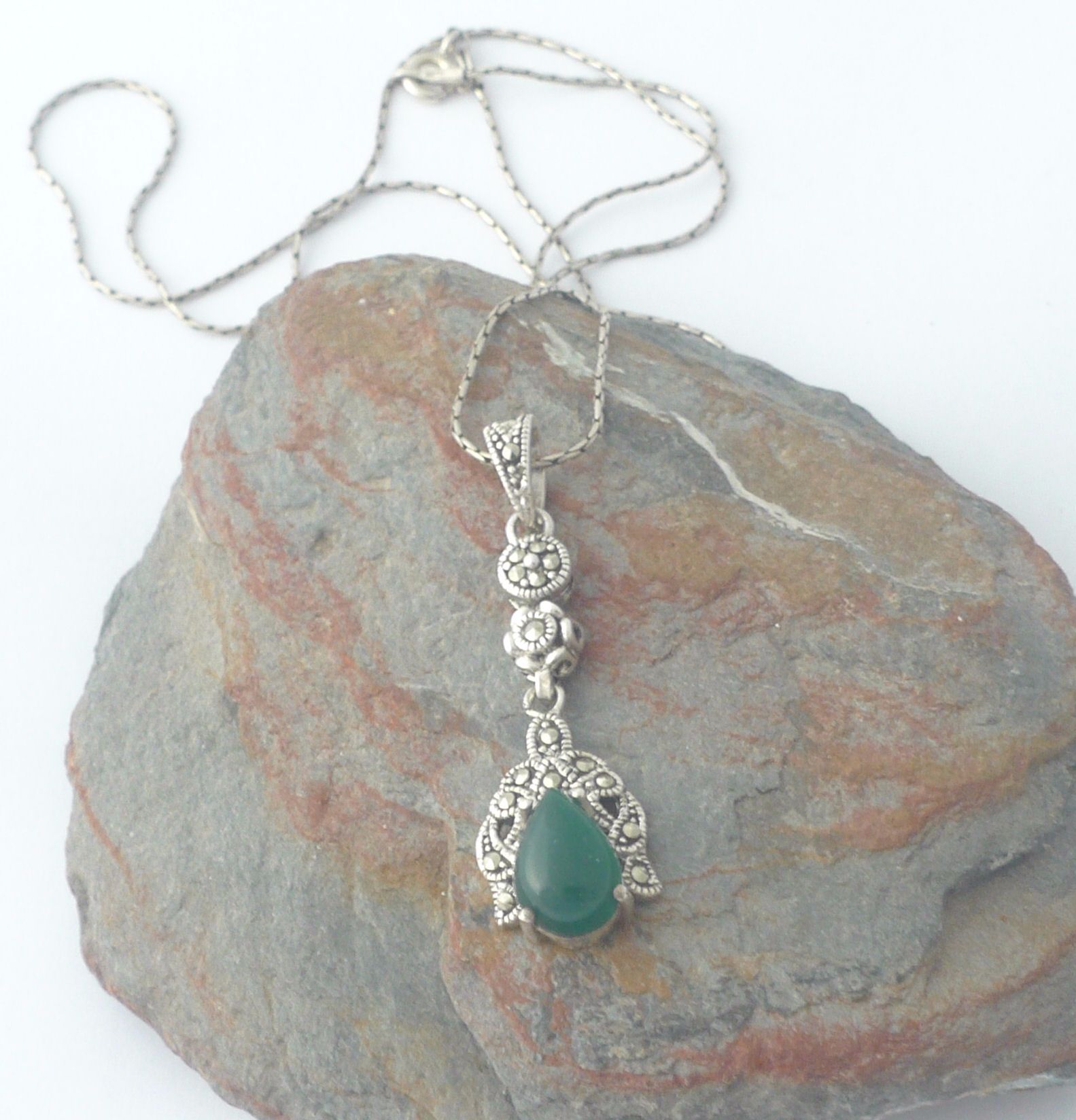 Green Agate silver Necklace (J02N)
Green Agate stone silver Necklace
Wonderful Necklace from Persia.
Superb Silver pendant necklace topped with a large green Agate teardrop stone. Elegant filigree silver design, very intricate and girlie, it shines and sparkles due to the way they have been cut.
The large green Agate stone in teardrop shape is surrounded by superb embellished silver patterned & sparkling with an added highly unusual unique design on the top linking it to the bail.
One pair only available
Necklace comes in a free velevet pouch or box
Matching earrings available