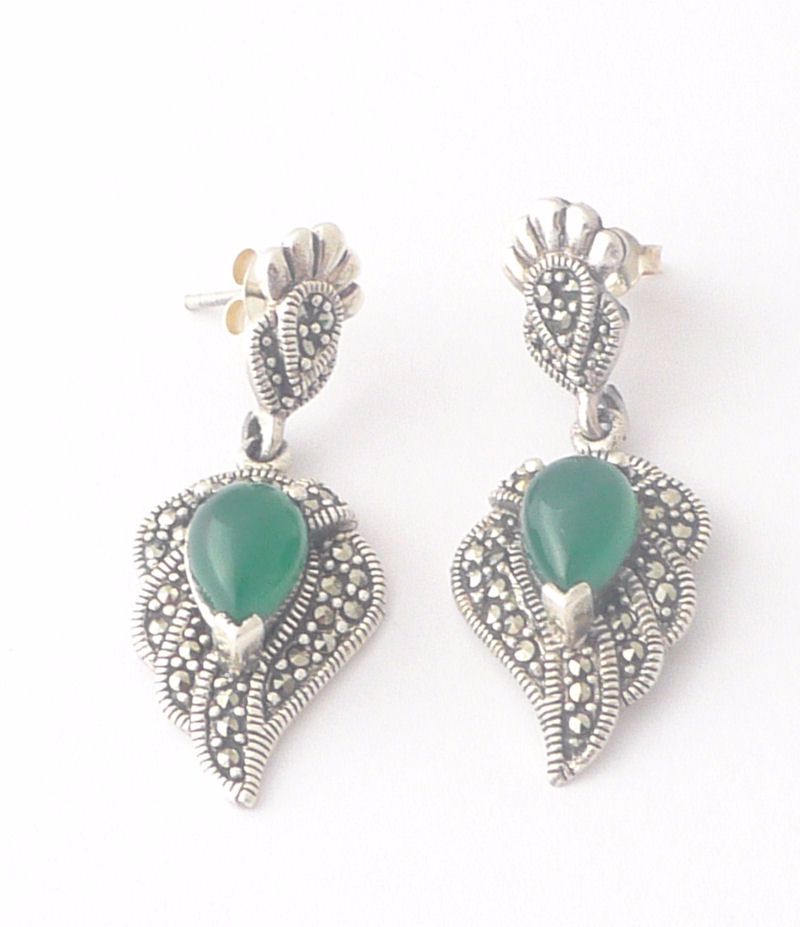 Green Agate silver earrings (J01E)
Green Agate stone silver earrings
Agate EARRINGS
Wonderful pair of earrings from Persia.
Beautifully crafted silver in a superb earring with a large green Agate teardrop stone with elegant filigree silver design, very intricate and delicate, it shines and sparkles due to the way they have been cut.
Each earring has a lovely large green Agate stone in teardrop shape surrounded by superb embellished silver patterned & sparkling with an added highly unusual unique design on the top linking it to the stud. The earrings are stud fitting. Good substantial earrings, a truly lovely pair to add to your collection.
One pair only available
These earrings will come in a free velevet pouch or box