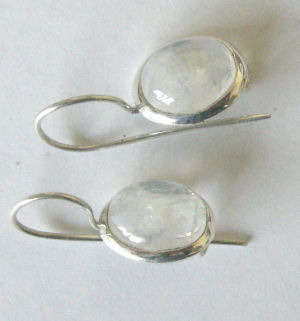 Moonstone Silver Earrings (ME06)
Moonstone silver earrings pearly white
Gorgeous moonstone earrings set in silver, these lovely earrings have nice large moonstones large and are set in gorgeous silver.
Earrings are for pierced ears
Comes in a free velvet pouch
Moonstones are a protection stone, used for land & on the seas. Stone of the goddess Diana, considered to bring love and passion to a relationship.
Chakra - 3rd eye Crown - Anniversary 13
Birthstone : April, June, August, October