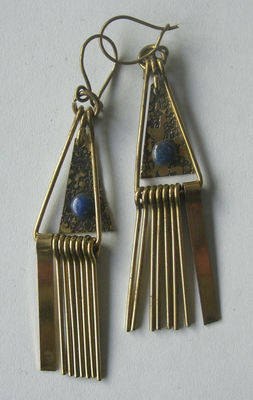 Chilean Brass Earrings with Lapis CH02
Chilean Brass Earrings with Lapis
Chilean Brass Earrings
Lapis
Bright cheerful earrings made in brass, Lots of brass plates dangles with a central triangle which has a pretty dark blue lapis lazuli stone.You could imagine Cleopatra wearing these!
Fair trade, handmade individually in small workshops.
These earrings are hand made in small workshops in Santiago, the capital of Chile.