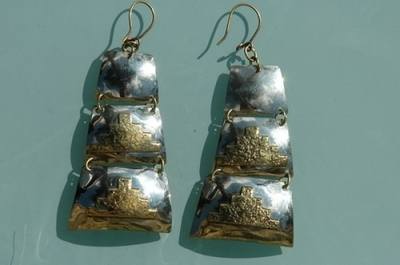 Chilean Brass Earrings CH01
Chilean Brass Earrings
Chilean Brass Earrings
Bright cheerful earrings made in brass, 3 brass plates each bigger than the last linked together with brass rings. Top brass plate is plain and the 2 others have symetrical designs worked on it.
Fair trade, handmade individually in small workshops.
These earrings are hand made in small workshops in Santiago, the capital of Chile.