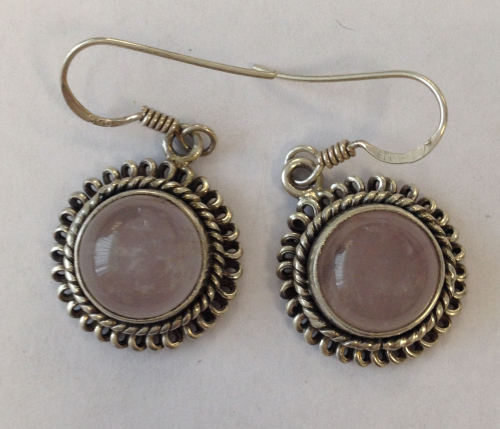 Moonstone Silver Earrings (ME12)
Moonstone silver earrings pearly white / pink
Gorgeous moonstone earrings set in silver, these lovely earrings have nice large moonstones 10mm dia and are set in 2 rows of pretty patterned silver.
Comes in a free velvet pouch
Moonstones are a protection stone, used for land & on the seas. Stone of the goddess Diana, considered to bring love and passion to a relationship.
Chakra - 3rd eye Crown - Anniversary 13
Birthstone : April, June, August, October